Drywalling in the United States: An Overview
Table of contents
• Introduction 
• Drywalling materials 
• Tools required for drywalling 
• Drywall installation process 
• Drywall finishing techniques 
• Cost of drywalling 
• Conclusion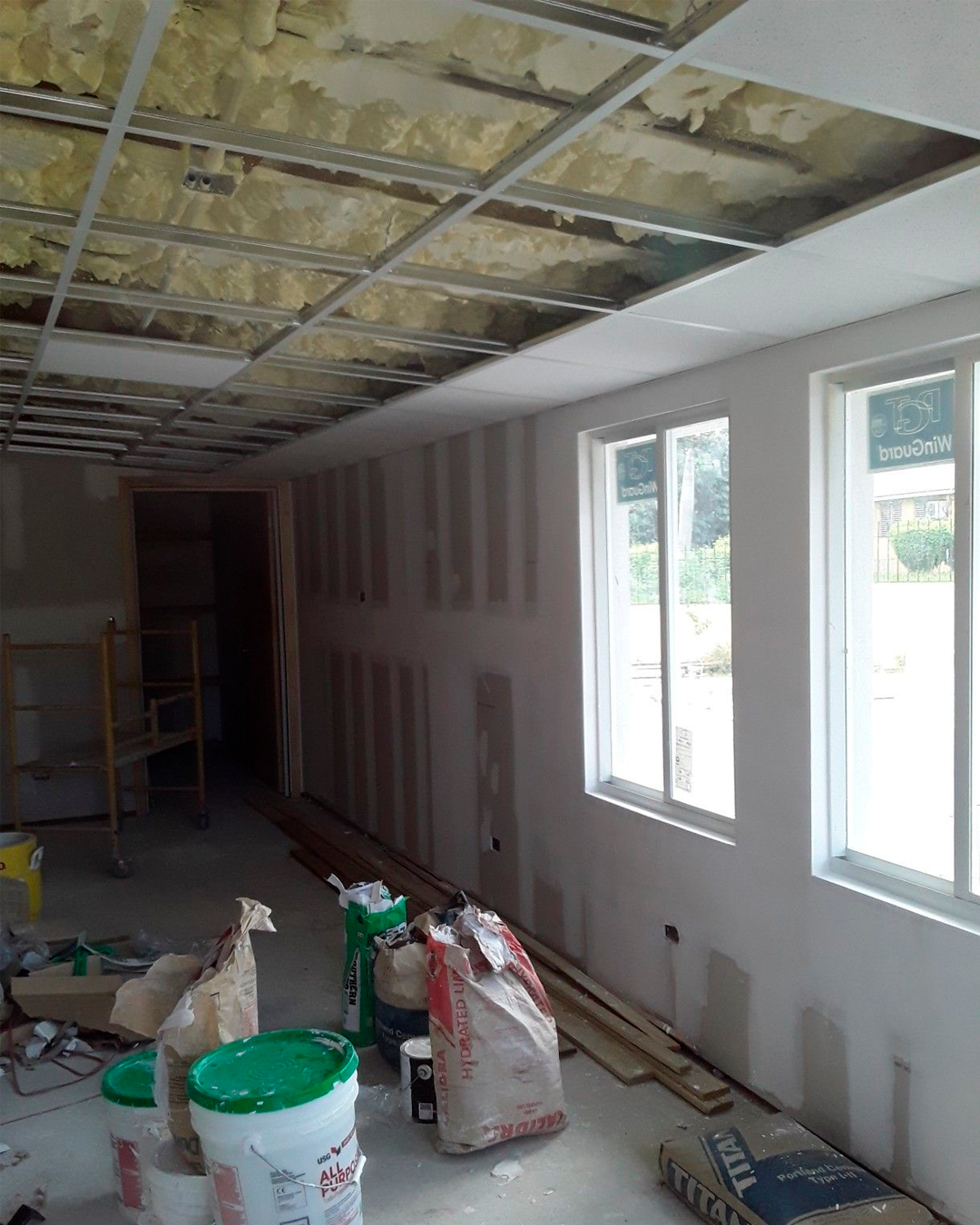 Are you planning to renovate your home or office? Drywalling can be an excellent option! Drywalling is a process of installing boards made of gypsum, fiberboard, or other materials to cover walls and ceilings. 
These boards are durable, cost-effective, and easy to install. Did you know that there are different types of drywalls, such as soundproof drywall, greenboard, and paperboard? Each type has its own set of advantages and can be chosen based on your requirements. For example, if you live in a noisy area, soundproof drywall can be an excellent choice. Overall, drywalling is a great way to enhance the look and feel of your space while also providing excellent utility value.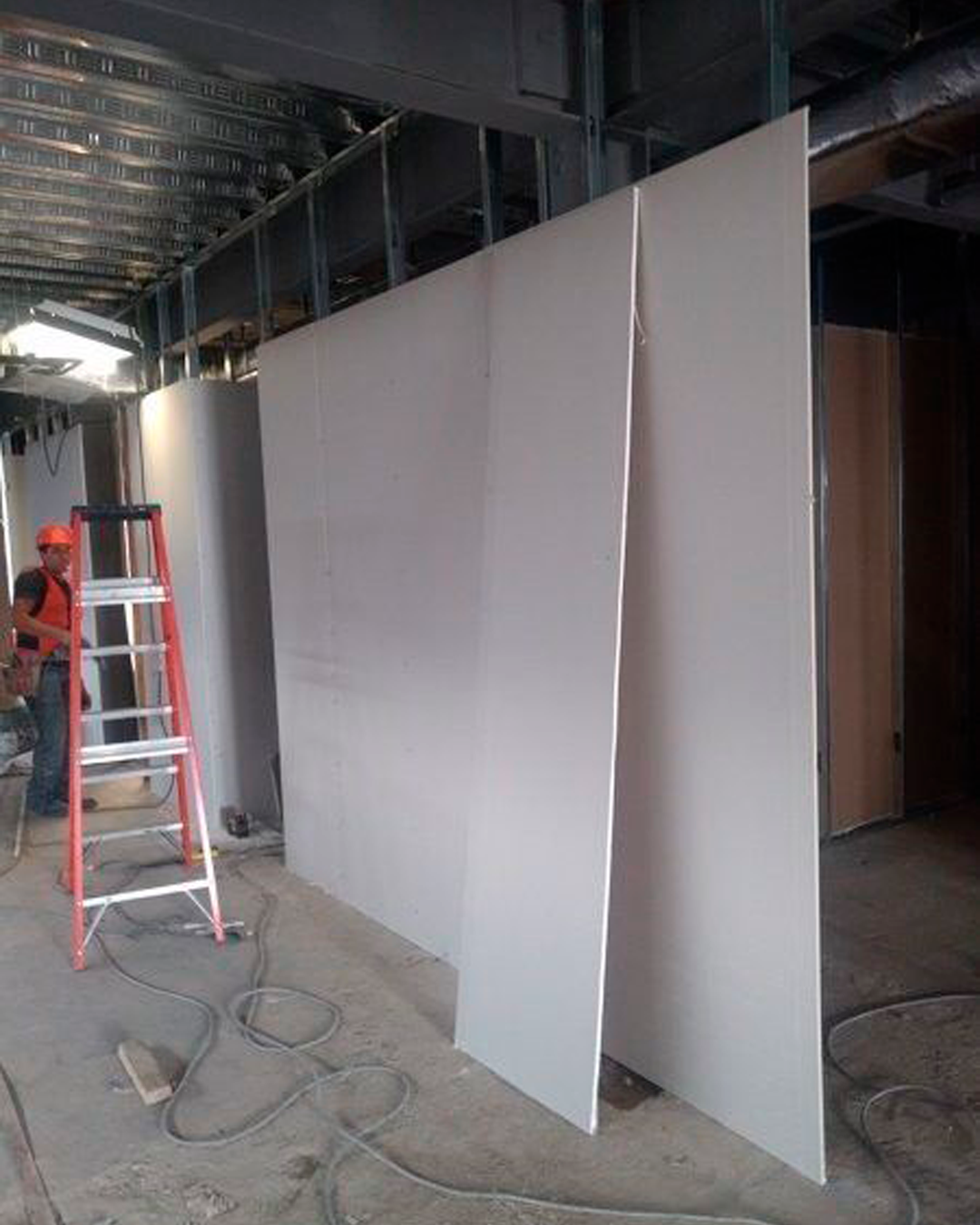 Drywall is an essential component of home construction in America. There are different types of Drywall materials that serve different purposes. Gypsum board is the most common drywall material, made of gypsum plaster and a paper facing. It is fire-resistant and relatively cheap. Paperboard is an eco-friendly, moisture-resistant option that is well-suited for home offices. Fiberboard is dense, durable, and noise-reducing, and is ideal for soundproofing rooms. Soundproof drywall has sound-dampening capabilities that effectively reduce noise transfer between rooms. Greenboard is a moisture-resistant drywall material used primarily in areas with high humidity such as bathrooms and laundry rooms. 
Each material has unique properties that make it suitable for different parts of a building. With their durability, versatility, and cost-effectiveness, it's easy to see why Drywalls are so popular. Plus, there are so many options to choose from!
Tools required for drywalling
When it comes to drywalling, having the right tools is key to a successful installation. The first thing you'll need is a tape measure to ensure accurate cuts. You'll also need a drywall square to make sure your cuts are straight and a utility knife to make precise cuts. A saw will also be necessary to cut the drywall to size. 
Don't forget a drill to secure the drywall to the framing. Once the drywall is in place, you'll need joint compound to fill gaps and joints. As the final touch, sandpaper will be necessary to smooth out any bumps or imperfections. With these essential tools, you'll be well on your way to a beautifully finished drywall installation. Remember to take your time and focus on precision for the best results. 
Drywall installation process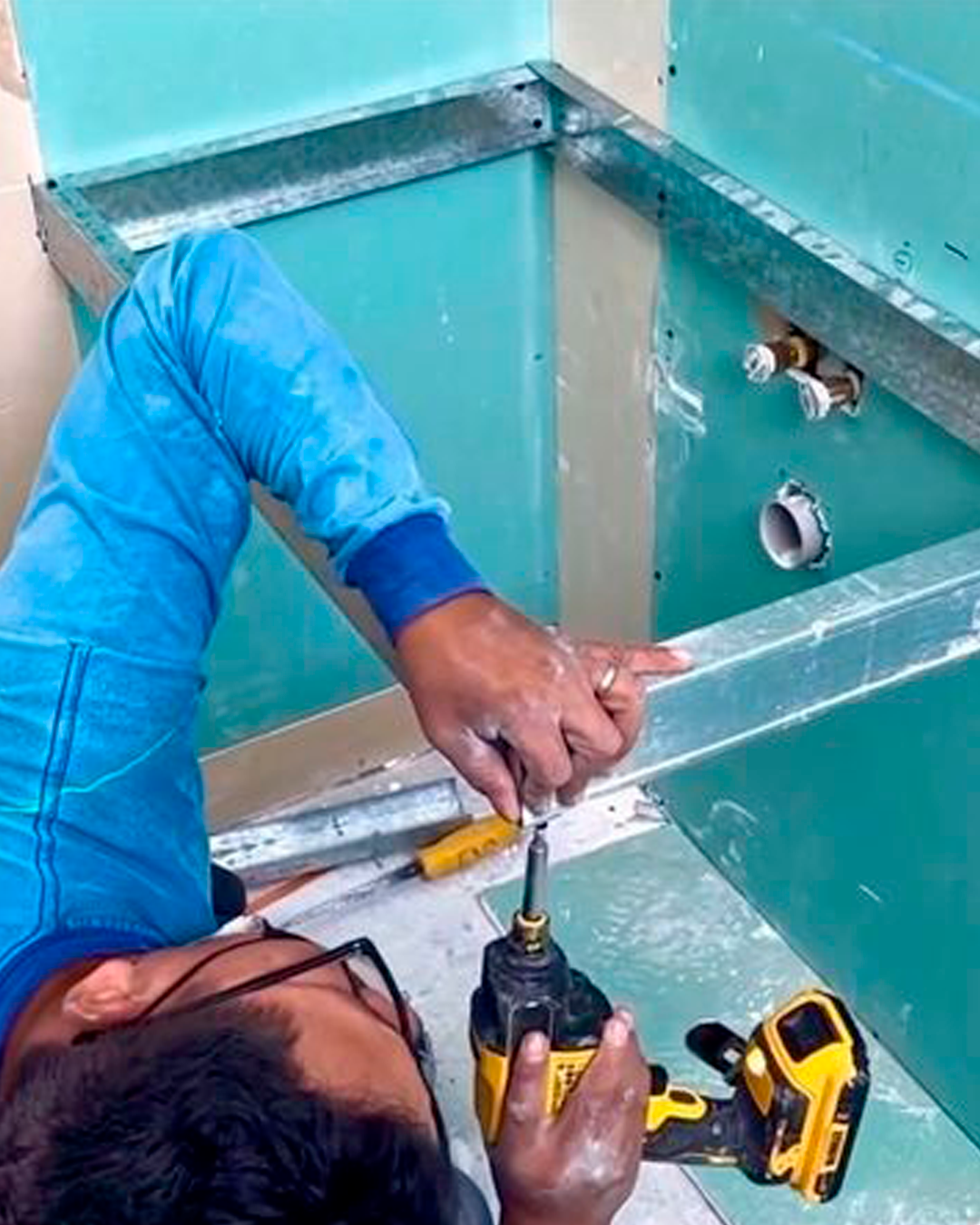 Drywall installation process involves a series of steps that include preparation, measuring and cutting drywall, installation of drywall, filling gaps and joints, sanding, texturing and painting. Before starting the process, ensure that you have all the necessary tools and equipment required for the installation. 
Preparation is key when it comes to drywalling. Make sure to cover floors, furniture, and fixtures in the room you are working in to avoid any damages. The next important step is measuring and cutting the drywall precisely. 
This requires a sharp utility knife and a drywall square to ensure that the measurements are accurate. Then comes the installation of the drywall. It is essential to have someone to assist with holding the drywall in place as you screw it onto the studs. Overlapping the seams is essential, making it easier to tape later. Once the drywall is installed, filling gaps and joints is necessary to achieve a smooth surface. 
Joint compound and a putty knife are used to achieve this step. Sanding is the next step, which is crucial and should be done thoroughly. It ensures that the surface is smooth and ready for texturing and painting. Lastly, applying texture on the drywall helps hide any imperfections and creates an even surface.
Painting the surface is the final step that gives your new walls the desired look. These steps may seem overwhelming, but with a bit of patience and the right tools, your skills will improve with time, making the process more seamless.
Drywall finishing techniques
When it comes to drywall finishing techniques, there are four main levels to consider. Level 1 involves tape application to the joints. Level 2 is pre-fill coating, whereby you apply a thin layer of joint compound over the tape. Level 3 is the fill coat, which means applying a second layer of joint compound to smooth out the surface. And finally, Level 4 is the final coat or skim coat, where a thin layer of joint compound is applied over the entire wall to create a consistent, smooth finish. Each level requires its own set of tools and techniques, but with practice, you'll discover which method works best for your project.
Let's talk about the cost of drywalling! Several factors could affect the cost, such as the type of drywall you choose, the size of the area you need to cover, the complexity of the job, and the cost of labour in your area. It's crucial to consider all of these factors before starting any drywalling project. 
On average, the cost of drywalling per square foot could range between $1 to $3. This price usually includes the drywall material, installation, taping, and finishing. However, note that this is just an average estimate, and the final price could vary depending on the factors we discussed earlier. If you're on a tight budget, you could opt for a standard drywall that's affordable and easy to install. 
However, if you're looking for a more soundproof drywall or a moisture-resistant one for your bathroom, it might cost you more. So, take your time to assess your needs, do some research, and get quotes from various contractors before making a decision. Remember that sometimes paying a little extra for quality work can save you a lot of headaches in the future.
Overall, drywalling is a cost-effective and efficient way to improve your home's appearance and durability. With various types of drywalls, it's crucial to choose the right one, depending on the purpose and location. For instance, paperboard is perfect for low-moisture and non-humid rooms such as bedrooms and living rooms. On the other hand, greenboard is best for high-moisture or damp areas like basements and bathrooms. Regardless of the type of drywall, ensuring proper installation and finishing techniques enhances its longevity and strength. With the right tools and some DIY skills, you can easily drywall your home and achieve the desired results.